The semi-final heats venue.  Expect some seriously interesting forking along with some long route choices to break up packs with a highly technical section to finish.  This map is the main reason we are in Vernon for the morning.
Brand new ISSOM2007 standard orienteering map made specifically for this event!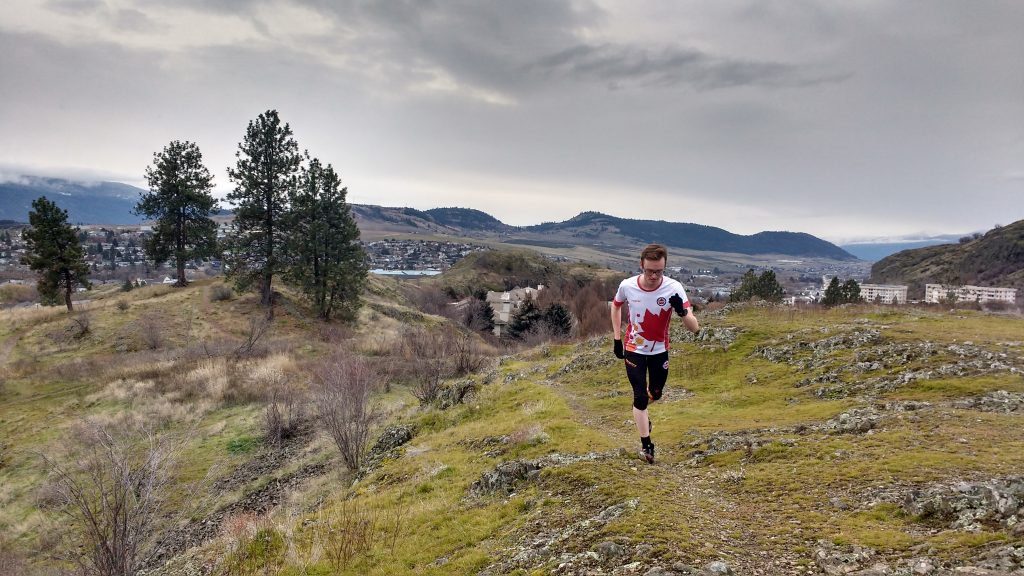 Schedule:
11:30am-12:15pm Race #2 (Semis)
Map Details:
Scale – 1:4000
Contours – 2m
Mapped – David Bakker (Spring 2019)
Map Standard – ISSOM2007
Shoe Recommendation – Trail Runners
Terrain Description – Mostly urban, some rocky ridge grasslands, and a tiny bit of park.
Sample of Old Map (Meghan Rance, 2007-2008):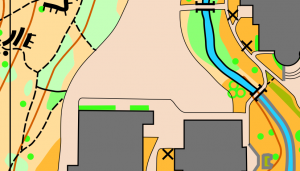 Location: